Unequal Temperament
Unequal Temperament with Tim Long creates open, challenging, and entertaining conversations about issues that artists are facing today, especially artists of color.
It is a response to the many difficult concerns in the current live arts industries. In this new era of the 20's, we have the opportunity to go deeper into dialogue with each other, but many people are afraid to speak up in fear that they won't know everything or they will say something wrong. This podcast is all about being ourselves and enjoying the journey while bringing exposure to artists and topics outside of the establishment. Our conversations highlight each guest's own intersectionality and make space to explore sensitive topics respectfully with a healthy dose of joy and humor.
Timothy Long, our host, is a sought-after conductor and pianist of Mvskoke/Creek and Choctaw descent.
Subscribe to
Unequal Temperament
Or subscribe with your favorite app by using the address below
Watch the next episode live
Thursday, May 20th at 9 pm EDT, Tim will welcome tenor Russell Thomas in a livestream conversation. They'll discuss his stellar career, his recent appointment at Los Angeles Opera, and how the world of opera is changing in 2021 and beyond. Submit your questions for Tim or Russell in the livestream chat or by emailing emily.okaah@thefoundryarts.com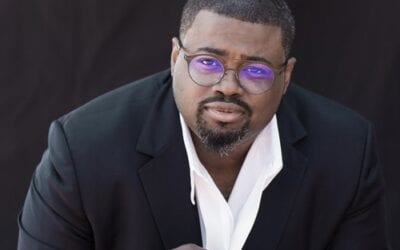 WatchListenShow NotesEpisode 8: Tim Welcomes internationally acclaimed tenor, Russell Thomas. https://www.russellthomastenor.com/ Tim drinks a Chimay and Russell a fancy lemonade. Tim and Russell reminisce about their first meeting at The Aspen Music Festival, and how...
read more
COPYRIGHT © 2020 FOUNDRY ARTS. ALL RIGHTS RESERVED